Our games are specifically designed for people with care needs and work to stimulate movement, create a shared experience and enhance emotional well-being. The games capture people's attention and draw them into what's happening in front of them, creating the magic!
Designing games for impact
Our games have been shown to work effectively when other activities don't, especially for those with challenging care needs such as late stage dementia or acute learning disabilities.

Through the intrinsic power of playing with light and the careful method of game development that we use, our games suit a wide and diverse set of care needs.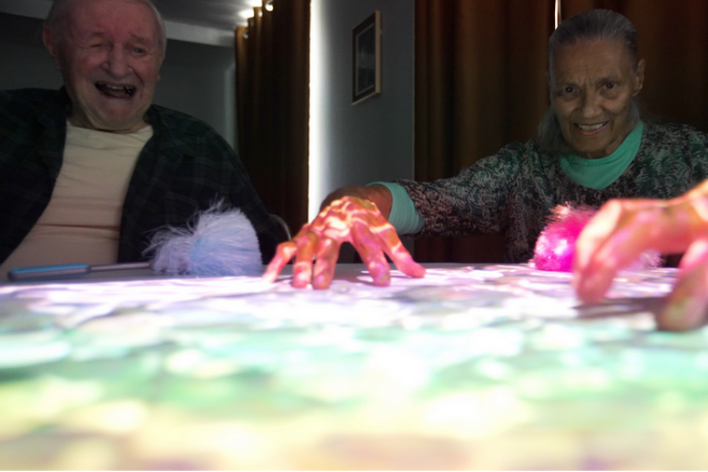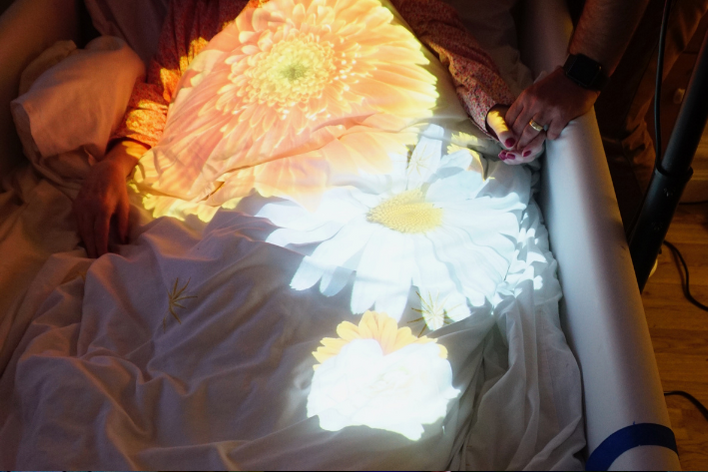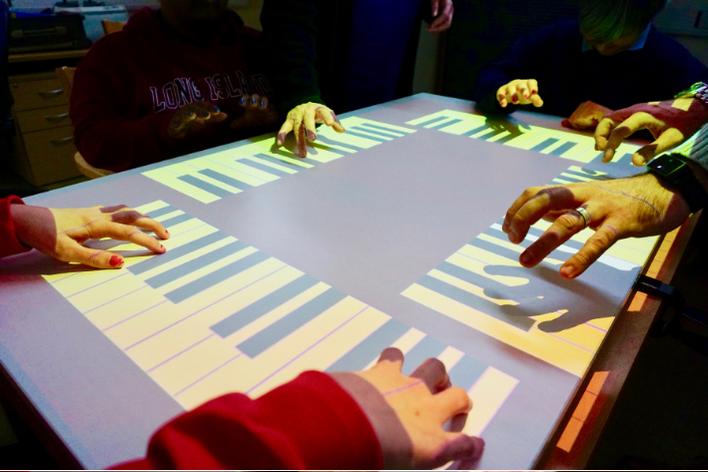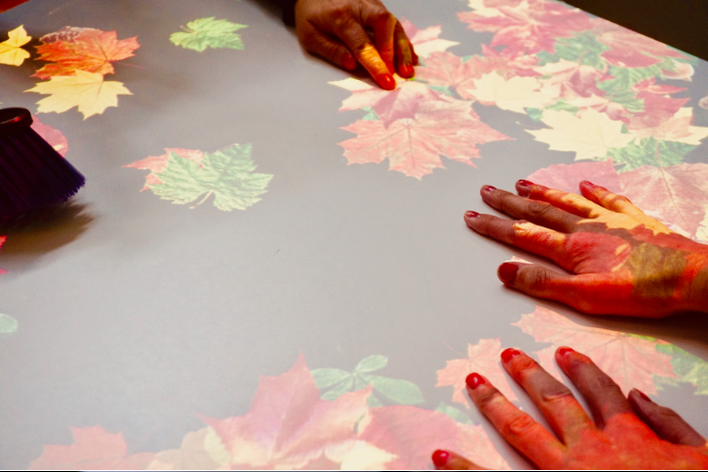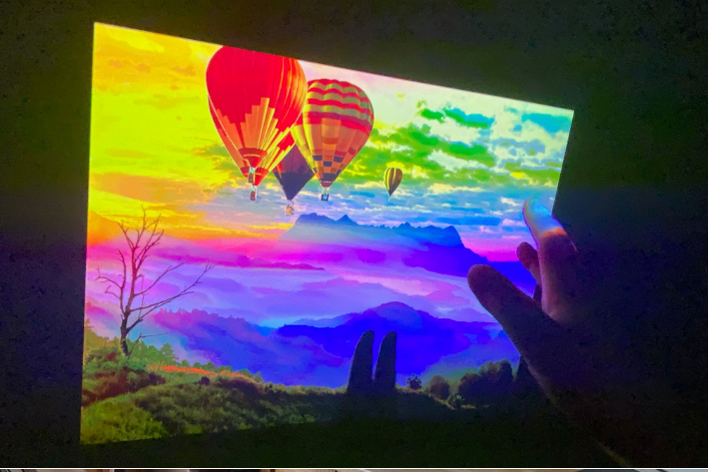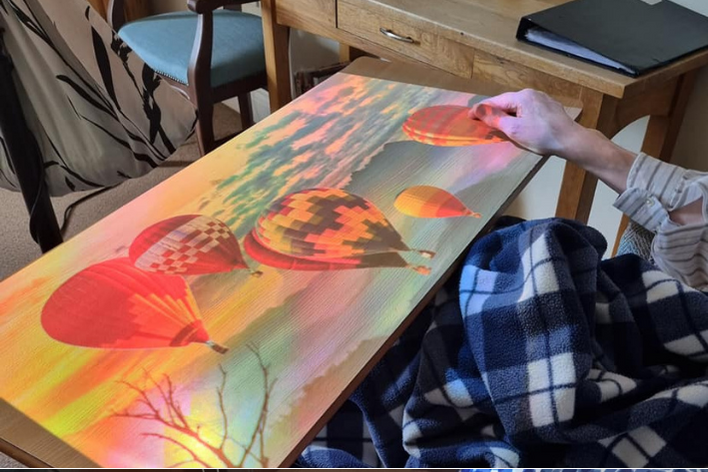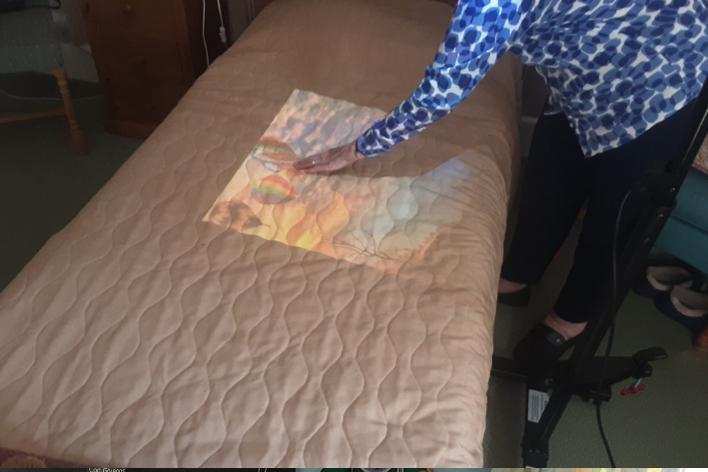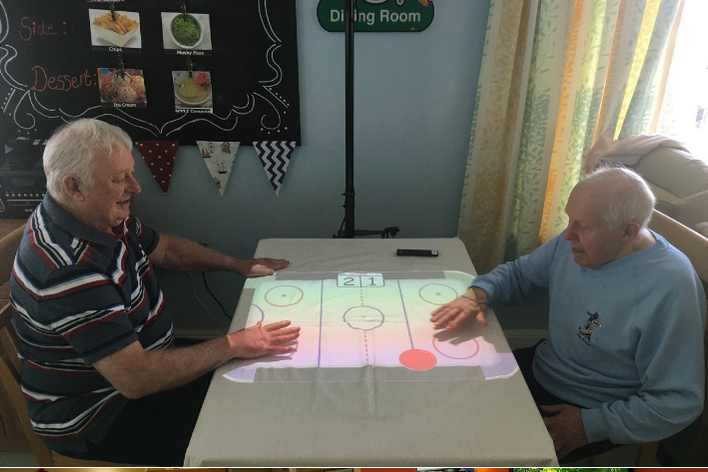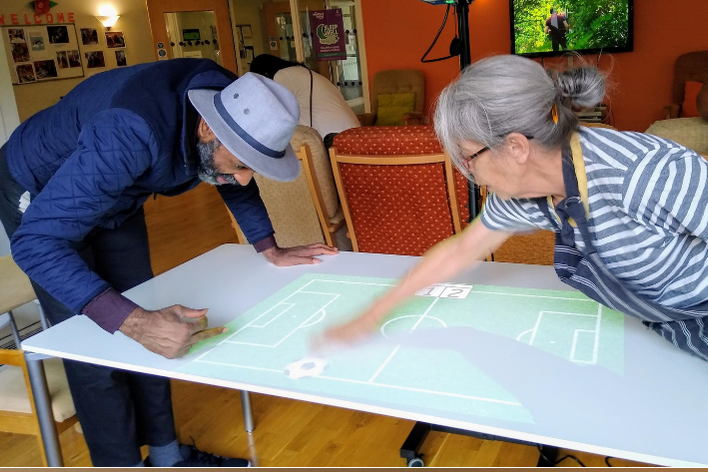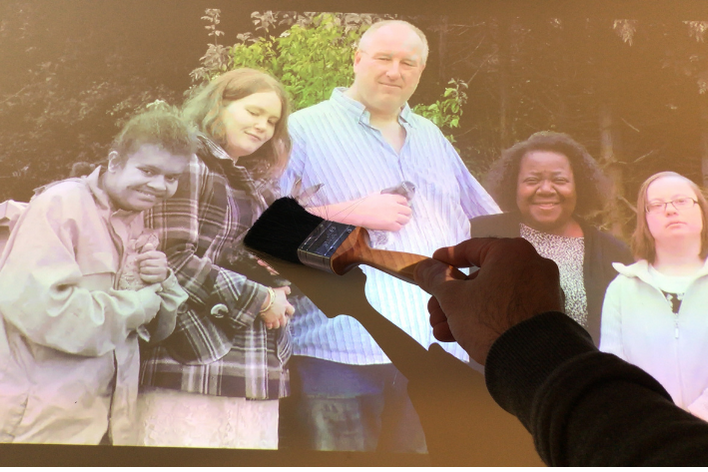 Here are just a few core games we offer, with over 80 more games & activities (and counting) when you subscribe to the Happiness Programme: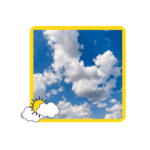 Watch as clouds drift across a sunny sky.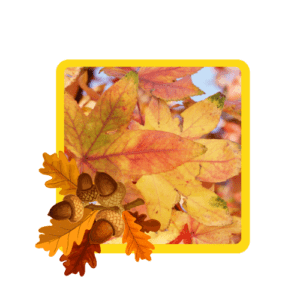 Sweep the leaves away and find the acorns hiding in the autumnal colours.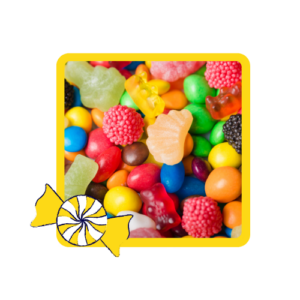 Grab as many yummy sweets as you can for your bag before the timer finishes!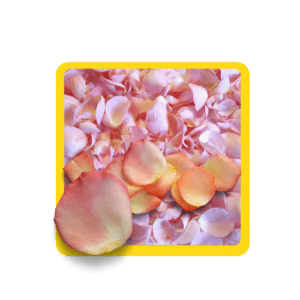 Brush the rose petals away and find the hidden hearts, while relaxing to gentle guitar music.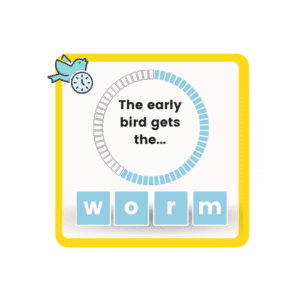 Find the missing words to over 50 well-known sayings or phrases.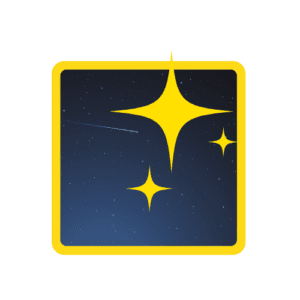 Experience glimmering starlight with a sound track that transports you to outer space.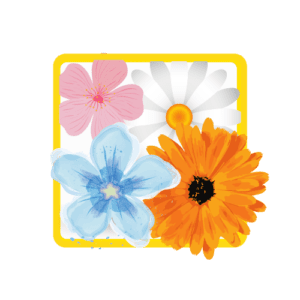 Work together to fill the table with beautiful blooms of flowers and light.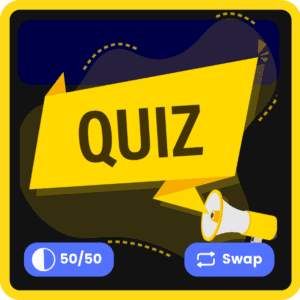 Challenge yourself or your team with our general knowledge quiz.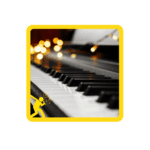 Play on the piano keys to create music together.